"Country music tells a story…"
Interview with Interview with Chris Jones, bluegrass musician and radio DJ
© Lilly Drumeva-O'Reilly.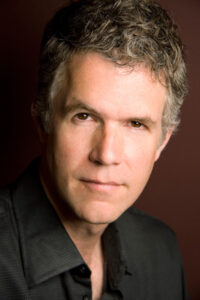 On September 24th, during the International Bluegrass Music Association conference in Raleigh, North Carolina, I had a chance to talk to Chris Jones. We have known each other for many years. He is a renowned bluegrass artist (Chris Jones & The Night Drivers), radio DJ (Sirius XM), songwriter and workshop panelist.
What do you like about bluegrass music?
I first heard it when I was a teenager. I was moved by the sound of the banjo and quickly became interested in the singing side, especially the harmonies. I started playing guitar when I was 14 years old. My dad had some bluegrass recordings, my uncle played the banjo.
What is bluegrass?
It's a form of country music that originated in the United States, but has influences from Europe, a kind of American string band music.
How did you become a radio DJ?
I've been doing it now for 12 years. I started in university. I studied animal science. I was interested in farming. Worked on a dairy farm in Vermont to make money. Played music in the same time and presented it on the university radio station.
You have a clear and distinctive voice. Did you have some coaching at the radio?
No, not really. I learned while doing it.
What other genres do you like?
Country music. I heard it in New Mexico. My dad moved there when I was young. I listened to swing, jazz and Irish music as well.
What do you like abut country music?
It has a soul, it tells a story.
What are your songs about?
Feelings and experiences that I had. Stories that are invented, but they are related to something that touched me.
Is it hard to be a band leader?
Yes, it is. I've been lucky. I had mostly the same members for 10 years. That makes it easier. It is a challenge to start a new a new band. I worked also as a side man and it is so much easier!
Thanks Chris, nice talking to you!